My Blog
Posts for tag: tooth decay
By Randal Bourjaily, D.D.S. P.C.
September 25, 2019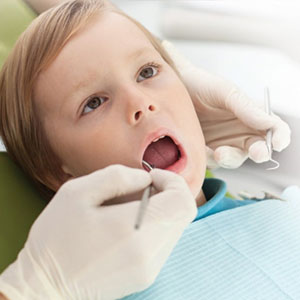 Although techniques and materials have changed, dentists still follow basic principles for treating tooth decay that date from the late 19th Century. And for good reason: They work. These principles first developed by Dr. G.V. Black—the "father of modern dentistry"—are widely credited with saving millions of teeth over the last century.
One of the most important of these treatment protocols is something known as "extension for prevention." In basic terms, it means a dentist removes not only decayed tooth structure but also healthy structure vulnerable to decay. But although effective in saving teeth, practicing this principle can result in loss of otherwise healthy tissue, which can weaken the tooth.
But with new advances in dentistry, decay treatment is getting an overhaul. While Dr. Black's time-tested protocols remain foundational, dentists are finding new ways to preserve more of the tooth structure in a concept known as minimally invasive dentistry (MID).
Better diagnostic tools. Because tooth decay can ultimately infect and damage the tooth's interior, roots and supporting bone, the best way to preserve more of the tooth structure is to treat it as early as possible. Now, new diagnostic tools like digital x-rays, microscopic magnification and optical scanning are helping dentists detect and treat decay earlier, thus reducing how much tissue is removed.
Better prevention methods. Oral hygiene and regular dental care are our basic weapons in the war with tooth decay. In addition, utilizing topical fluoride in combination with a milk-derived product called CPP-ACP dentists can get more of the cavity-fighting organic compound into the tooth enamel to strengthen it against acid attack.
Better treatment techniques. Using air abrasion (a fine particle spray that works like a miniature sandblaster) and lasers, dentists can now remove decayed structure with less harm to healthy tissue than with a traditional dental drill. And new, stronger dental fillings like those made with composite resins require less structural removal to accommodate them.
With these innovative approaches, dentists aren't just saving teeth, they're preserving more of their structure. And that can improve your overall dental health for the long-term.
If you would like more information on minimally invasive dentistry, please contact us or schedule an appointment for a consultation. You can also learn more about this topic by reading the Dear Doctor magazine article "Minimally Invasive Dentistry: When Less Care is More."
By Randal Bourjaily, D.D.S. P.C.
March 29, 2019
If your dentist found tooth decay on your last visit, you might have been surprised. But tooth decay doesn't occur suddenly—it's a process that takes time to unfold.
It begins with bacteria—too many, that is. Bacteria naturally live in the mouth, but when their populations grow (often because of an abundance of leftover sugar to feed on) they produce high amounts of acid, a byproduct of their digestion. Too much acid contact over time softens and eventually erodes tooth enamel, making decay easier to advance into the tooth.
So, one important strategy for preventing tooth decay is to keep your mouth's bacterial population under control. To do that, here are 4 common-sense tactics you should perform between dental visits.
Practice daily hygiene. Bacteria thrive in dental plaque, a thin film of food particles that builds up on teeth. By both brushing and flossing you can reduce plaque buildup and in turn reduce disease-causing bacteria. In addition, brushing with a fluoride toothpaste can also help strengthen tooth enamel against acid attacks.
Cut back on sugar. Reducing how much sugar you eat—and how often –deprives bacteria of a prime food source. Constant snacking throughout the day on sweets worsens the problem because it prevents saliva, the body's natural acid neutralizer, from reducing high acid levels produced while eating. Constant snacking doesn't allow saliva to complete this process, which normally takes about thirty minutes to an hour. To avoid this scenario, limit any sweets you eat to mealtimes only.
Wait to brush after eating. Although this sounds counterintuitive, your tooth enamel is in a softened state until saliva completes the acid neutralizing process previously described. If you brush immediately after eating you could brush away tiny particles of softened enamel. Instead, rinse your mouth out with water and wait an hour for saliva to do its work before brushing.
Boost your saliva. Inadequate saliva flow could inhibit the fluid's ability to adequately neutralize acid or provide other restorative benefits to tooth enamel. You can improve flow with supplements or medications, or by drinking more water during the day. Products with xylitol, a natural sugar alternative, could give you a double benefit: chewing gums and mints containing it could stimulate more saliva flow and the xylitol itself can inhibit bacterial growth.
If you would like more information on staying ahead of tooth decay, please contact us or schedule an appointment for a consultation.
By Randal Bourjaily, D.D.S. P.C.
June 21, 2018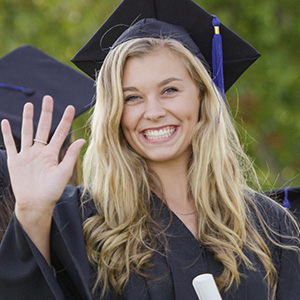 High school graduation marks the end of childhood and the beginning of young adulthood. Do you have a graduate in your family? If so, this is the ideal time to schedule a dental checkup and cleaning. Many graduates will be moving away to attend college, and an oral exam and cleaning now can help ensure that they will embark on this next phase of life in good oral health.
Is your graduate ready for the barrage of camera snaps? Long after graduation day, pictures of your graduate beaming in cap and gown will be on display. A professional teeth cleaning may be just what is needed for a camera-ready smile. The dental hygienist will use an electronic polishing tool to remove many stains from the teeth for a sparkling smile.
What's more, the dental hygienist uses special tools to get rid of plaque and tartar that can cause bad breath, a common concern among teens and young adults. Bad breath is primarily caused by poor oral hygiene habits, and the hygienist can check to see if your teen's oral hygiene routine has been too lax—and offer pointers if needed. It's never too late to form better brushing and flossing habits, especially if your graduate will soon be living away from home!
A dental exam will reveal tooth decay or gum disease, problems that will only get worse if not taken care of. Another reason why dental exams are important at this time is that wisdom teeth—or third molars—generally appear between ages 17–21. Although these teeth sometimes come in without any problem, many wisdom teeth become impacted and must be removed, so it's important to monitor them during regular dental checkups.
Take time to schedule a dental exam and cleaning so your graduate can march into a bright future armed with a big smile and the best oral health.
If you have questions about teen oral health concerns, please contact our office or schedule a consultation. You can learn more in the Dear Doctor magazine articles "Wisdom Teeth" and "How to Help Your Child Develop the Best Habits for Oral Health."