My Blog
Posts for: December, 2020
By Randal Bourjaily, D.D.S. P.C.
December 22, 2020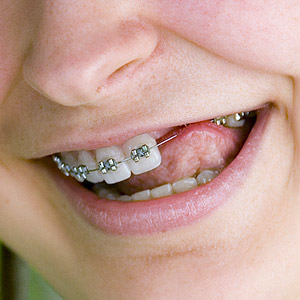 Before we begin correcting a malocclusion (poor dental bite), we need to ask a few questions: How extensive is the malocclusion? How far must we move the teeth to correct it? How might the patient's jaw size impact treatment?
Answering these and other questions help us develop an effective treatment plan. And depending on the answers, we might need to look at other procedures before we install braces—like removing one or more of the teeth.
This isn't a subject to approach lightly: All teeth play an important role in dental function and smile appearance, and ordinarily we want to preserve teeth, not remove them. Sometimes, however, it may be a necessary action to achieve our goal of an improved dental bite.
For example, it might be necessary for correcting a malocclusion caused by severe teeth crowding. This occurs when one or both of the jaws hasn't grown to a sufficient size to accommodate all of the teeth erupting on it. As a result, some of the teeth could come in out of their proper alignment.
If caught early before puberty, we may be able to use other techniques to alleviate crowding, like a device called a palatal expander that influences an upper jaw to widen as it grows. If successful, it could provide later teeth more room to erupt in their proper positions.
But even if additional jaw growth occurs, it may not be enough to avoid a malocclusion or treatment with braces. Alleviating further crowding by removing teeth in little noticed areas could help with subsequent orthodontics.
Removing teeth may also be the answer for other problems like an impacted tooth, in which the tooth has not fully erupted and remains submerged in the gums. It's sometimes possible to use a technique to "pull" the tooth down where it should be; but again, that will still require jaw space that may not be available. The more effective course might be to remove the impacted tooth.
Whether or not tooth extraction will be needed can depend on a thorough orthodontic evaluation and full consideration of all the available options. Even though the ideal situation is to correct a bite with all teeth present and accounted for, it may be for the better good to sacrifice some.
If you would like more information on orthodontic techniques, please contact us or schedule an appointment for a consultation. You can also learn more about this topic by reading the Dear Doctor magazine article "Removing Teeth for Orthodontic Treatment."
By Randal Bourjaily, D.D.S. P.C.
December 10, 2020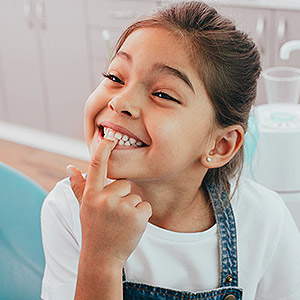 Being a parent can be a rewarding role. But it's also hard work, especially the effort required in keeping children healthy. In that respect, there's one area you don't want to overlook—their dental health.
Taking care of their teeth and gums has two aspects: their current state of dental health and their ongoing development that impacts future health. Fortunately, you can address both the present and the future by focusing on the following areas.
Prioritizing oral hygiene. From the moment your child is born, you'll want to practice daily oral hygiene to keep their teeth and gums clean of disease-causing bacterial plaque. This starts even before teeth erupt—simply wipe their gums with a clean wet cloth after feeding. As teeth emerge, begin brushing each one with a small amount of toothpaste. Around your child's second birthday, start training them to brush and floss on their own.
Limit their sugar intake. The biggest threat to your child's teeth is tooth decay, which is caused by bacteria. These bacteria multiply when they have plenty of sugar available in the mouth, one of their primary food sources. It's important then to reduce the sugar they eat and limit it to mealtimes if possible. Also avoid sending them to bed with a bottle filled with sweetened liquids, including juices and even formula.
Visit the dentist. You're not in this alone—your dentist is your partner for keeping your child's teeth healthy and developing properly. So, begin regular visits when your child's first teeth appear (no later than their first birthday). You should also consider having your child undergo an orthodontic evaluation around age 6 to make sure their bite is developing properly.
Practice oral safety. Over half the dental injuries in children under 7 occur in home settings around furniture. As your child is learning to walk, be aware of things in your home environment like tables and chairs, or hard objects they can place in their mouths. Take action then to move these items or restrict your child's access to them.
Good habits in each of these areas can make it easier to keep your child's teeth and gums healthy and on the right developmental track. That means good dental health today that could carry on into adulthood.
If you would like more information on children's dental care, please contact us or schedule an appointment for a consultation. You can also learn more about this topic by reading the Dear Doctor magazine article "Top 10 Oral Health Tips For Children."